These are the words I worked so hard on to get right. The words that broke my heart as they left my brain and fell onto the keys of my keyboard. The words I had to read out loud a hundred times just so I could make it through without crying. These are the words that made me weak in the knees and gave me shaky hands because I still don't want to believe any of this is real. This is the speech I read at my husbands Military Honors Memorial on August 22nd, 2019, exactly one year after the plane crash that took his life. If you weren't there to hear it, now you can read it…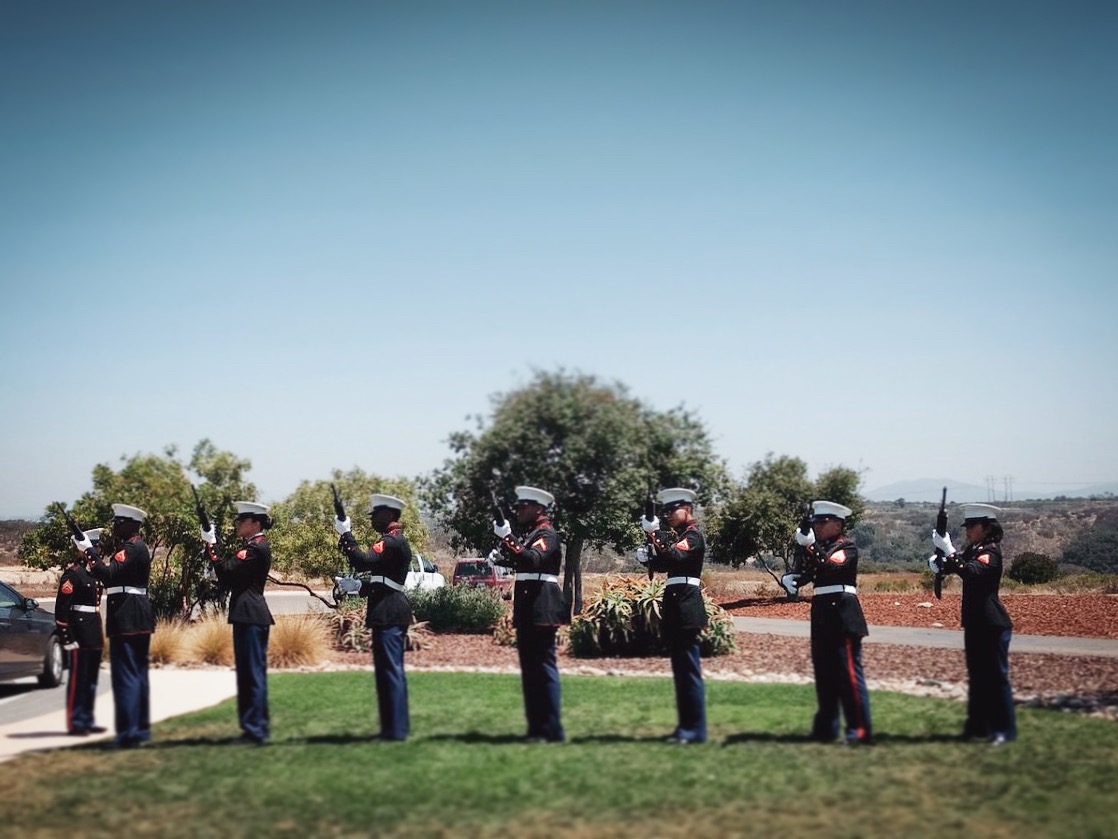 "Thank you everyone for being here today.
I selfishly waited a year for this memorial because I knew today would be hard and I needed as many hugs as I could get.. really it's because i wasn't ready to relive the memories of this day... but remembering him in this way, on this day, for what it is, it's perfect. We are here, and we are here together. Not only to remember the day we lost such an amazing man but to remember Ryan and all the memories that he shared with us. I wrote most of this only a few weeks after Ryan's accident. It was the very first thing I wrote down on paper and it felt so good to physically see the words that were so scrambled and disorganized in my head. I continue to write and it has helped me in so many ways.
Okay... Here we go. "
Eleven Years
Eleven life changing years. In March of 2007 I walked right up to Ryan and said "Hey! I have those same fins!" He looked at his fins, he looked at me and he said "yep." I thought he was the hottest red head I had ever seen and he thought... I talked a lot. We were interviewing for the same dive team job, so we were each other's competition... we both got hired. We started as co workers that turned into friends that turned into a complicated relationship with a rocky start to say the least. We were young, and I was stupid. In March of 2009 we moved in with each other, bought a dog, Stanley, and I guess that meant things were real serious and we locked down the relationship. From 2009-2013 we traveled the world, we learned more about each other than anyone else ever knew, and we fell madly in love.
On September 24th, 2013 he got down on one knee on top of a volcano in Maui, and in the most perfect Ryan way he proposed. Not some long speech, not even the words will you marry me? But he said "On top of a volcano.... eh?" Like how badass is this? Wedding planning wasn't stressful at all because we decided on a destination wedding. We loved to explore, and we loved adventure, a destination wedding just seemed right. On October 11, 2014 we said "I do" in a gazebo, on a beach, in Negril Jamaica with a few of our closest friends. It was perfect. 7 months later on May 1st, 2015 we saw that double blue line. I ran down stairs saying "omg omg omg" Ryan looked at the pregnancy test and said "huh?" With an "oh shit this is really happening" kind of look on his face. My pregnancy with Hank wasn't easy I had a detached Achilles' tendon, gestational diabetes, and feet the size of tree trunks, BUT Ryan always made sure I was comfortable. I used to guilt trip him into daily foot rubs and neck massages, "listen! If I have to grow a human, you have to rub me." And he always did. He always took care of me, Not just when I was pregnant but during our entire 11 years together.
On January 13th, 2016 after 30 hours of an induced labor, 3 in a half hours of pushing, followed by an unplanned c-section, Hank entered this world. Ryan picked him up wrapped up in a blanket, walked him over to me on the operating table... I looked at Hank, and I laughed (I blame exhaustion and the drugs) I just couldn't believe he was right there in front of me in the arms of the man I loved, his Dad.
The very next day Hank stopped breathing for a spilt second, he turned grey, and they rushed him away to the NICU. After the worst night of both our lives the Dr. walked into our room. She told us Hank had a stroke, and that it is causing seizures. The Dr. left the room after comforting us the best she could. Ryan and I sat on the hospital bed hugged each other, he was strong, and I cried. It was in that moment we both realized it's not so much about us anymore, everything about our existence is now, Hank. Ryan said the most perfect thing anyone could have said in that moment. He said "no matter what, he is going to be loved, and he is going to know how loved he is." He always said the most perfect things in the hardest times. After 18 months of follow ups, check ups, and blood clotting tests, Hank was cleared and taken of the "high risk infant" list, we always celebrate that day.
Ryan only had 2 in a half years to be a Dad, only 4 years to be a husband, and 11 years to show me what a real love and patience felt like. 11 years to build me up, make me stronger, and prepare me for almost anything. 11 years of laughter and memories that will stay with me forever. It's because of him and because of those 11 years that I am the woman I am today. He made me a better person. He taught me so much.
I've also learned a lot on my own this past year, but I give him a lot the credit because with everything I do, the memory of his strength and patience is right there with me. He is still guiding me, and he is still teaching me.
I've learned that by facing my fears head on makes me a little less anxious.

I've learned to let my emotions free and to scream when I need to scream, cry when I need to cry, and laugh when I need to laugh.

I've learned to love harder and be present in every single minute, good or bad, because life is too damn short and so unpredictable.

I've learned what relationships are important to focus on and which ones I can let go.

I've learned that so many people love us and genuinely care about us, we really do have the best support system.

Ive learned to accept the really bad days, the days I don't want to get out of bed or leave the house... because it's the bad days that make you appreciate the good days that much more.

I've learned to be blunt with my emotions and that there is power in the word "no."

I've learned that when grieving you're emotions take on a mind of their own. One minute you're fine, then the next you see something that would have made him laugh and you completely fall apart.

I've also heard the grieving process never ends and I've learned to accept that.
I've learned all these things about myself because I lost Ryan, because for the first time I truly realize how precious life can be.
I will never be ok with loosing Ryan and I'll never move on from losing Ryan, we will just continue moving forward. Ryan will be celebrated every Father's Day, Birthday, wedding anniversary, and there will even be a special tradition created to remember him during the Holidays. Hank will know and understand that the man he only knew for 2 in a half years was one of the best men ever created.
4 years of marriage, 2 in a half years as a Dad, and 11 years together. I'm so happy I had him, I'm so tankful for those 11 years. Some people go their entire life without the happiness and the love that we had, I'm so grateful. I'm so grateful he wasn't alone when he left us, he went with Hank in his heart, with our love in his heart, with all of us in his heart. He went out being the best father, the best husband, the best son, the best friend, the best grandson, the best son in law, the best Uncle, the best brother, the best teacher, a Marine, and the pilot he always dreamed of being.
I find a little comfort in knowing he was doing what he loved and although he left us far too soon, he lived an amazing life, with amazing people in it.
Now he's with us in a different way, he's guiding us and protecting us, and when things get real crappy or we are having a bad day he's there in Hanks smile saying "everything will be ok"